Marketing - advertisement
Greater independence, less volatility
The balanced fund DJE - Zins & Dividende is characterised by balance and flexibility. Its investment approach is based on active management of equities and bonds. It aims at delivering reliable returns with minimal volatility, and a cool headedness especially in turbulent market phases. Consistent prior delivery on these goals has been substantiated with the fund's winning of the German as well as the Austrian Fund Awards.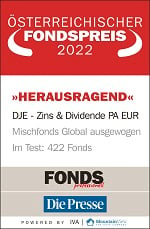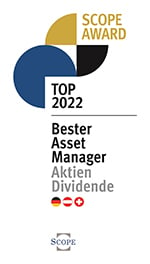 Quelle: Fonds professionell - as of March 2021. Scope Investment Awards 2022 -as of November 2021. For more details about this award, please go to www.scope-awards.com.
Awards and longtime experience do not guarantee future success of an investment.
The name says it all
As a balanced fund the DJE – Zins & Dividende has access to both equities and bonds. It combines these asset classes with one another in an allocation that aims for the optimal mix to secure independent, reliable returns – no matter the market dynamic.
With a maximum equity threshold of 50%, the fund invests in bonds with high credit ratings and high dividend stocks, an approach that has thus far delivered 4,29% (31.10.2022) and aims to achieve a return even in situations where stock markets perform poorly.
Source: DJE Kapital AG. For illustration only
Subscribe to receive regular updates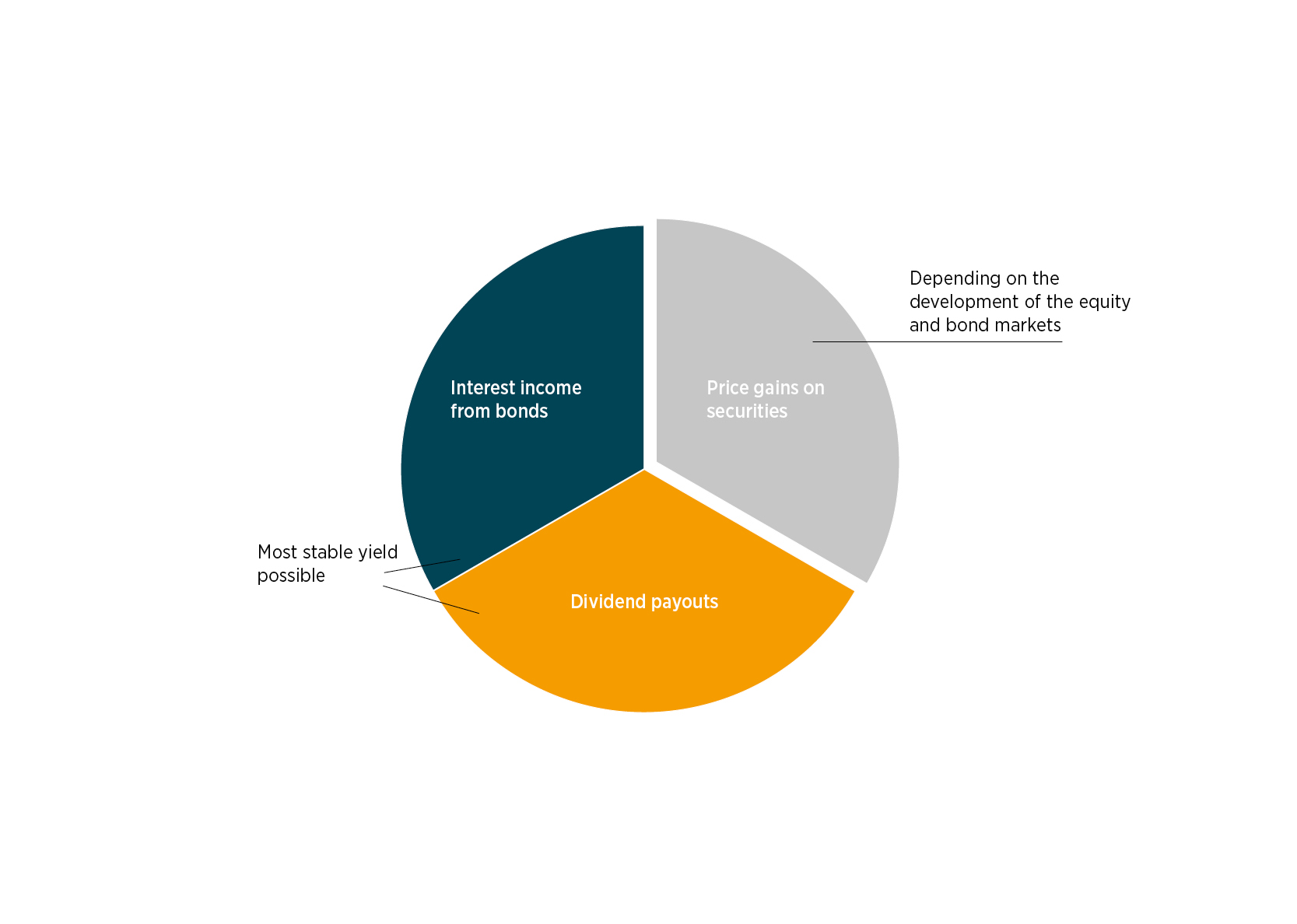 Via active management, the portfolio is consistently adapted to a changing market environment





Potential appreciation of stock prices may be supplemented by interest gains from international bonds as well as dividend payments from international stocks





The balanced fund pursues a positive performance with low volatility in every market phase.





Continuous returns from interest and dividend payments can function as a buffer in case of stock price depreciation
The price of an investment may go up or down, and you may not get back the amount invested.





Income from interest and dividends is not guaranteed.





Bonds are subject to price risks when interest rates rise, and also to country risks and the credit and liquidity risks of their issuers.





Share prices can fluctuate relatively strongly due to market, currency and individual valuation factors.





In the case of securities not denominated in euros, there is a currency risk for investors in euros.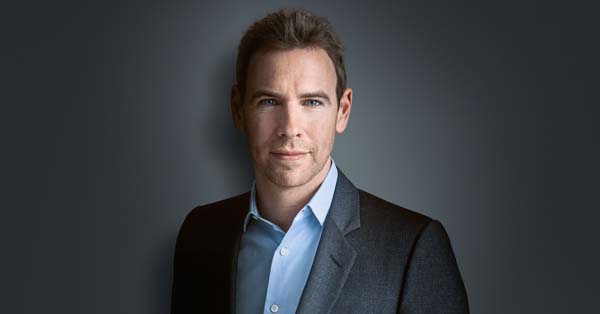 Fund Manager: Dr Jan Ehrhardt, Vice Chairman of the Board
Dr Jan Ehrhardt is Vice Chairman of the Board of DJE. His primary responsibilities include amongst others: private wealth management, research and portfolio management. Moreover he is responsible for the management of the DJE equity funds – Dividende & Substanz, DJE – Asien and the balanced fund DJE – Zins & Dividende.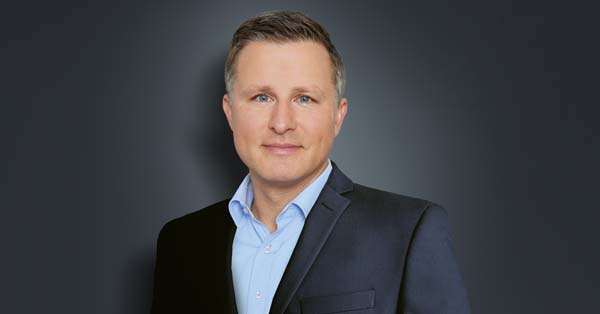 Co-Manager: Stefan Breintner, Head of Research and Portfolio Management
Stefan Breintner is the Head of Research and Portfolio Management at DJE. Since July of 2019 he is the co-manager of the DJE – Zins & Dividende, DJE – Dividende & Substanz and the DJE – Asien. Moreover, he manages the DJE Gold & Stabilitätsfonds and the DJE – Gold & Ressourcen as lead fund manager. He also heads the ESG committee since 2019.
Note: This is a marketing advertisement. Please read the prospectus of the relevant fund and the PRIIP KID before making a final investment decision. These documents can be obtained free of charge in German at www.dje.de under the relevant fund. A summary of investor rights can be accessed in German free of charge in electronic form on the website at www.dje.de/summary-of-investor-rights. The funds described in this marketing announcement may have been notified for distribution in different EU Member States. Investors should note that the relevant management company may decide to discontinue the arrangements it has made for the distribution of the units of your funds in accordance with Directive 2009/65/EC and Article 32a of Directive 2011/61/EU. All information published here is for your information only, is subject to change and does not constitute investment advice or any other recommendation. The sole binding basis for the acquisition of the relevant fund is the above-mentioned documents in conjunction with the associated annual report and/or the semi-annual report. The statements contained in this document reflect the current assessment of DJE Kapital AG. The opinions expressed may change at any time without prior notice. All information in this overview has been provided with due care in accordance with the state of knowledge at the time of preparation. However, no guarantee or liability can be assumed for the correctness and completeness.