A dividend strategy through and through
With its integral focus on investor friendly corporate governance, the strategy of DJE – Dividende & Substanz is a constitutive pillar of the DJE philosophy. Moreover, the global equity fund stands out for achieving above average dividend returns. Further, the fund management considers the degree to which companies engage in share buybacks as a supplemental criterium, by which companies such as large technology firms enter the consideration of the fund management. Fundamentally the substance of companies is assessed by examining for instance return on equity, free cash flow, and debt-equity ratios as to choose substance-strong companies that tend to have below average volatility.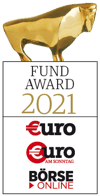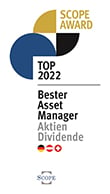 Source: Finanzen-Verlag. As of Dec. 31, 2020. 3rd place over 1 year in the "International Dividends Shares" category. Scope Investment Awards 2022. as of November 2021 - for more information on this award, visit: www.scope-awards.com
Awards and many years of experience do not guarantee investment success.
High dividend stocks for a challenging environment
Inflation is back: Distorted supply chains cause increases in prices. In such a situation, the case for high dividend stocks is clear, as such a strategy combines expectable interest yields of 3,5% for 2022 with possible stock price gains. It is through this combined approach, that an environment with negative real interest rates and high inflation can be effectively manoeuvred.
*Source: DJE Kapital AG. Average dividend yield of the shares in the DJE - Dividende & Substanz portfolio, estimated for 2022. The information on dividend yields is based on our own calculations and is not a reliable indicator of the actual performance of the fund. This may deviate positively or negatively.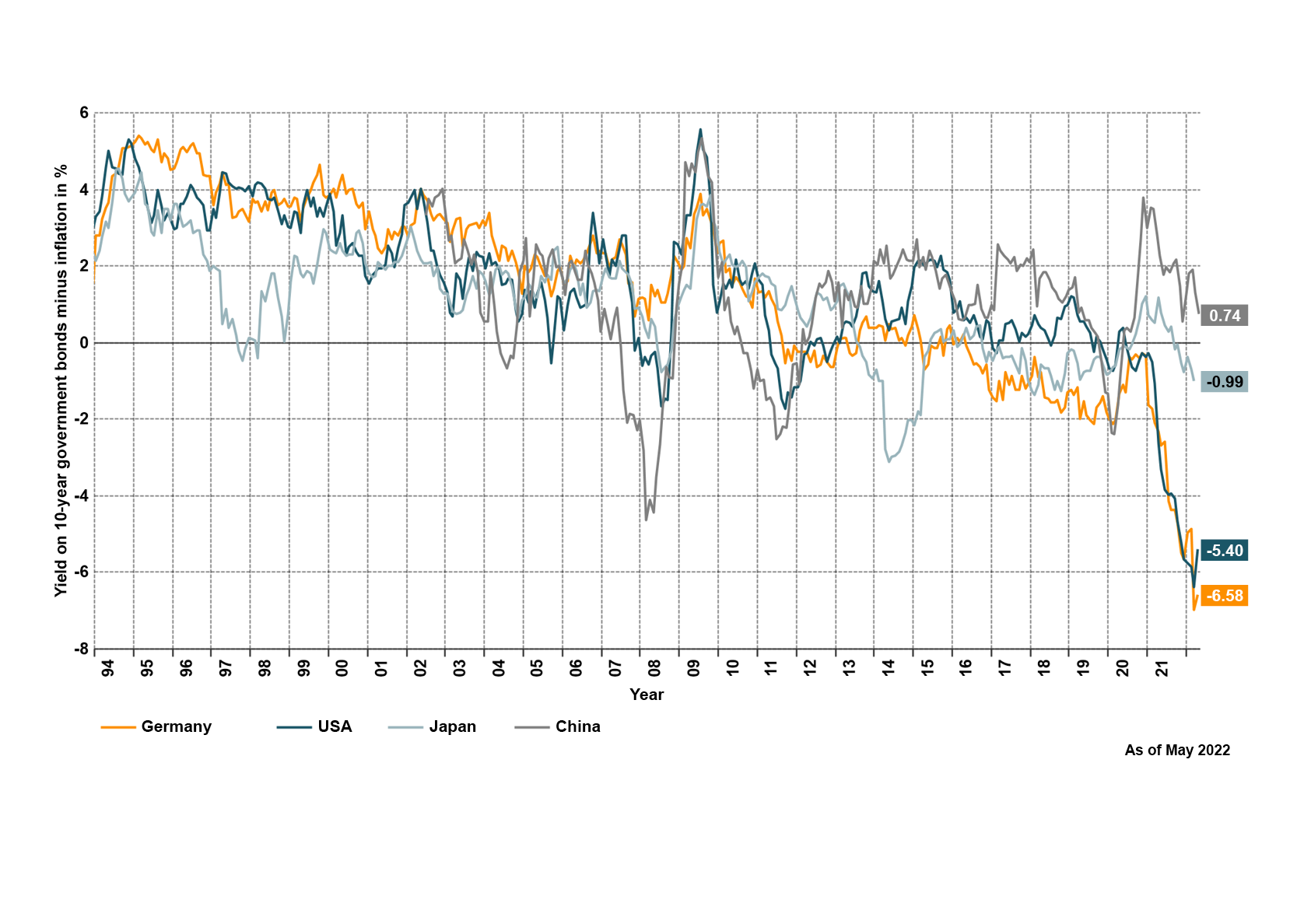 Experienced management employing the FMM investment approach that draws on fundamental, market-technical, and monetary aspects. This approach has an outstanding track record reaching back to 1974





Benchmark independent participation in the global equity markets





Globally dividend stocks are at attractive levels




Dividends provide for recurring return potential on top of possible stock price appreciation and thereby may cushion price deprecation


Stock prices may vary significantly due to market, currency, and company specific risks





Dividends may rise, fall, or be entirely cut





Currency risks exist because of a high portion of non-domestic investments in the portfolio




The thus far successful investment approach does not guarantee future investment success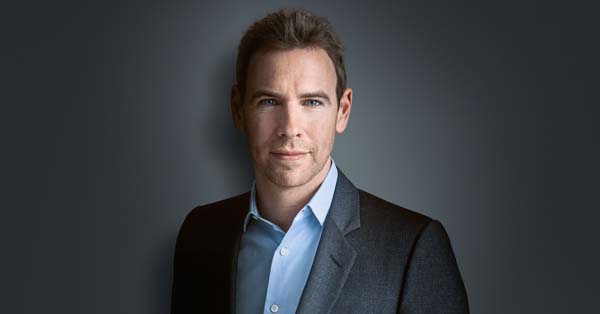 Fund Manager: Dr Jan Ehrhardt, Vice Chairman of the Board
Dr Jan Ehrhardt is Vice Chairman of the Board of DJE. His primary responsibilities include amongst others: private wealth management, research and portfolio management. Moreover he is responsible for the management of the equity funds DJE – Dividende & Substanz, DJE – Asien and the balanced fund DJE – Zins & Dividende.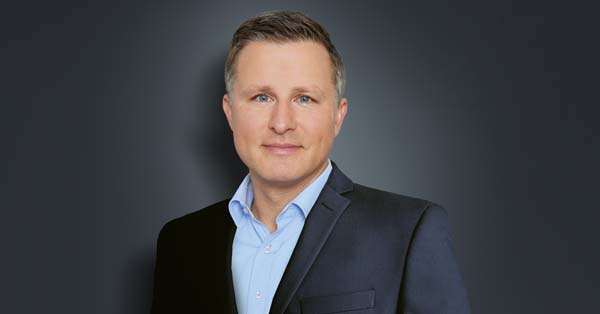 Co-Manager: Stefan Breitner, Head of Research and Portfolio Management
Stefan Breintner is the Head of Research and Portfolio Management at DJE. Since July 2019 he is the co-manager of the DJE – Zins & Dividende, DJE – Dividende & Substanz and the DJE – Asien. Moreover, he manages the DJE Gold & Stabilitätsfonds and the DJE – Gold & Ressourcen as lead fund manager. He also heads the ESG committee since 2019.
Note: This is a marketing advertisement. Please read the prospectus of the relevant fund and the KIID before making a final investment decision. These documents can be obtained free of charge in German at www.dje.de under the relevant fund. A summary of investor rights can be accessed in German free of charge in electronic form on the website at www.dje.de/summary-of-investor-rights. The funds described in this marketing announcement may have been notified for distribution in different EU Member States. Investors should note that the relevant management company may decide to discontinue the arrangements it has made for the distribution of the units of your funds in accordance with Directive 2009/65/EC and Article 32a of Directive 2011/61/EU. All information published here is for your information only, is subject to change and does not constitute investment advice or any other recommendation. The sole binding basis for the acquisition of the relevant fund is the above-mentioned documents in conjunction with the associated annual report and/or the semi-annual report. The statements contained in this document reflect the current assessment of DJE Kapital AG. The opinions expressed may change at any time without prior notice. All information in this overview has been provided with due care in accordance with the state of knowledge at the time of preparation. However, no guarantee or liability can be assumed for the correctness and completeness.